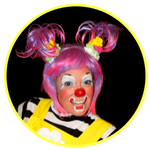 We make it look easy to host a great event !
By hiring us as your professional entertainer…. you can relax & let the fun happen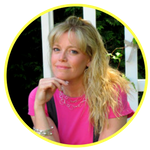 Jazzi Entertainment has been entertaining kids of all ages since 1991 !
We will customize our entertainment to fit your specific needs.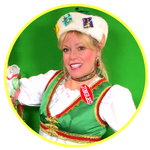 Do you have a THEME to your event ?
Let us know and we will gladly try to accommodate you!
What Our Clients Say About Us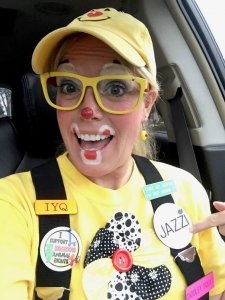 Thank you Patti for entertaining at our son's 3rd birthday party! We were amazed that you kept
all 25 kids' attention for the entire 2 hours that you were here. We wouldn't have known what
to do with them! So very thankful for your expertise and professionalism and we will be sure
to have you back again for our daughter's 6th birthday
I can't say enough about Jazzi! My daughter Sarah wanted to have a circus-themed birthday
party and Jazzi Entertainment came highly recommended from a neighbor. When Jazzi
showed up, she greeted all of the kids and started having fun right away. Everyone loved the
face painting, clown show and balloon animals! You were definitely the hit of the party!
We have used Jazzi for as long as I can remember. She used to be my go to
party person – clown, face painter, balloon artist , magician for all of the parties
I've had to put together at my job as a house manager for 10 plus years. In the
last 6 and a half years, Jazzi has done all my birthday parties for my 6 and 3
year olds, along with many family and friends, god daughters and school
events. Jazzi's personality makes you want to call her again and again and
Again and you don't ever have to call anyone else if you are like me and like to
build long term relationships.
Don't hesitate to call Jazzi for all of your parties needs re: face painting, balloon
artist, magician, etc.. she is genuinely phenomenal!!!
Patti is always professional and caring to those she entertains. Her personality has drawn in
her fans to our Dairy Queen since she has been face painting for us since 2009, and her fan
base has grown more each year we have her!
We hired Patti from Jazzi Entertainment for our picnic for people with disabilities last summer. Patti and Scott were especially courteous with the  people and their families. They did face painting and created balloons for everyone there. Families have asked that we invite Patti back next year! They just loved them!